Yes!  We can be more productive with a purpose!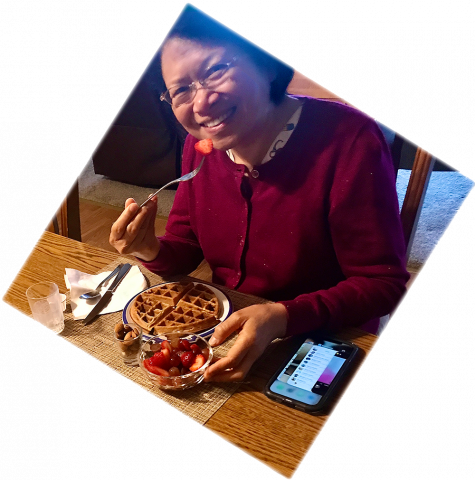 As I conclude my 11-day session at A Pattern Health Retreat, I would like to share a few highlights of my time here.
With 2 generous meals a day and blood sugar levels of 96, 94, 100, and 85, my weight is down to 135.2 from 140 pounds. in 6 days.
This is a great vacation healing program ... better than a cruise!  I have found my time here to be refreshing, yet relaxing,  with scheduled activities from 6 am to 9 pm that include daily group exercise, hydrotherapy with jacuzzi, infrared sauna, or steam sauna treatments, hot and cold compresses, massages, yummy and healthy plant-based meals, walking leisurely after meals on the deck or on the road, morning and evening worships that open our understanding further on the character of God with Dr. Andrew Grivas and other staff, physician visits and daily follow ups, prayer, and numerous lifestyle lectures from presenters with experience at Wildwood Lifestyle Center. It is a blessing to be here and see that with lifestyle interventions and appropriate herbs, drug medications and their side effects can be eliminated!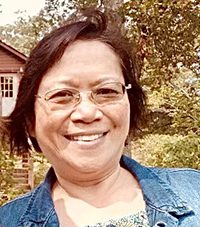 I enjoyed our group visit to the world-class Botanical Garden in St. Louis, followed by a picnic lunch in a state park where elk, bison, and deer freely roam!
It is so wonderful to experience this program and come to know the loving kind people whose goal is to make you whole in Christ alone!
Today I am going home with a song in my heart, ready to face the world and family with a smile!
Thank You, Lord!
 —Ruby Leonor Camagay-Tangonan
I had been very sick for a long time and didn't know why.  A neighbor recommended the lifestyle program at A Pattern Health Retreat and a friend recommended Dr. Grivas.  Through God's amazing orchestration, a former student who I had taught years before provided the necessary funds, and within days, thanks also to my son who was willing to drive me, God opened the doors for me to come to the health center.  When I arrived, my blood sugars were out of control, running even in the 500s.  As a nurse, I understood the serious implications of this.  I had worked with diabetic individuals for many years, treating them in the only way I knew how to, with meds.  But as in shock I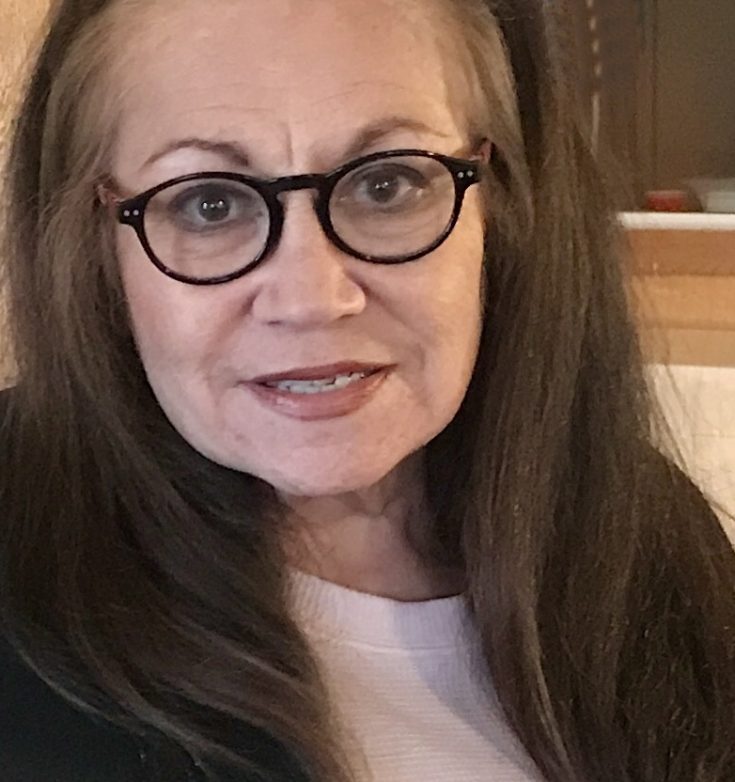 now received the diagnosis of diabetes myself, I knew I wanted something better than drugs.  I needed a complete health and lifestyle overhaul.  I had barely enough energy to move, let alone exercise, a condition I had been in for about two years.   Working the night shift for years had fostered my strong caffeine addiction.  I was never without a Mountain Dew!  On the way to the center I drank half a bottle, and had an extra one packed in my luggage for later. 
Although the health-building principles encouraged at the center presented a challenge for me, by God's grace, I determined to change.  I did not like exercise, but followed the recommendation to begin walking after meals.  The positive results encouraged me to continue.  I not only enjoyed the temperate, whole plant-based meals served me, but also the cooking demonstrations.  I drank water and used the herbal therapies provided.  And God blessed!  I felt better.  I lost about 20 pounds during my stay.  My blood sugars began to drop and normalize.  I was able to get off all 13 of my medications and reduced the insulin from 40 to 2 units a day!  The kindness, patience, and ongoing close support and companionship of the staff helped me through the bumps and growing pains.    
I extended my stay for a second session, realizing that I wasn't ready for home yet and had more to learn.  Since returning, I have lost another 37 pounds, for a total of 57 so far!  After one week, I was able to discontinue the insulin altogether.  My dogs and son are helpful walking partners.  Getting up and down the 17 stairs to my home is easier.  God is also helping me to do the healthful cooking necessary so that I can eat appropriately and not regress.  I am so thankful that my family supports my new careful lifestyle.  Seeing my improvement has encouraged them, too.  The helpful health tips that I learned have stuck with me.  I was also able to join a couple programs that continued to reinforce the positive lifestyle I learned while at the center. 
Regarding the Mountain Dew, after a few days in the lifestyle program, I poured the half bottle down the drain, and, for the first time in 35 years, I am caffeine-free!     —Diane Jeffries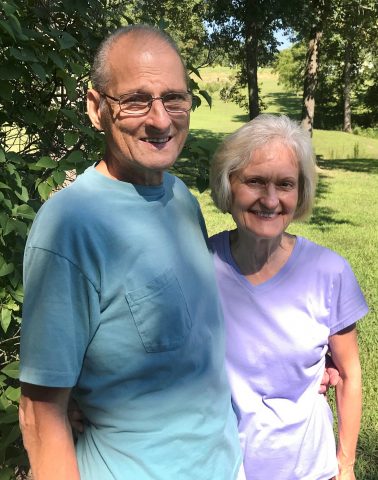 My husband and I had been considering the possibility of attending a lifestyle retreat program for quite some time before we came across information regarding LifeStart Seminar programs. As I did further research I discovered that there was a location, A Pattern Health Retreat, in Bourbon, Missouri, which was within driving distance from our home. When I called for further information I was welcomed and blessed by the prayer that Joyce Grivas, the presiding physician's wife, shared with me over the phone.
When we arrived at the retreat we were graciously received and quickly adapted to the routine of exercise, worship, meals, and the various cooking and health classes and lectures. My husband met individually with the doctor for a health review and daily received medical advice and guidance. Hydrotherapy was provided as well and he learned about and experienced both the invigorating and soothing effects it provides for the body. Special attention was given to the preparation of his meals to ensure that they were delicious while meeting his dietary requirements. We also enjoyed our outings to Onondaga Cave State Park and the St. Louis Zoo.
I believe that the Lord led us to A Pattern Health Retreat. Their focus is on Christ, and His care for the physical, mental and spiritual health of each guest. We appreciated the family atmosphere. Seeing the principles of Christ's teachings lived out each day provided us with "A Pattern" that both my husband and I could take home and endeavor to live out in our own lives.
—Rachel Zubik
---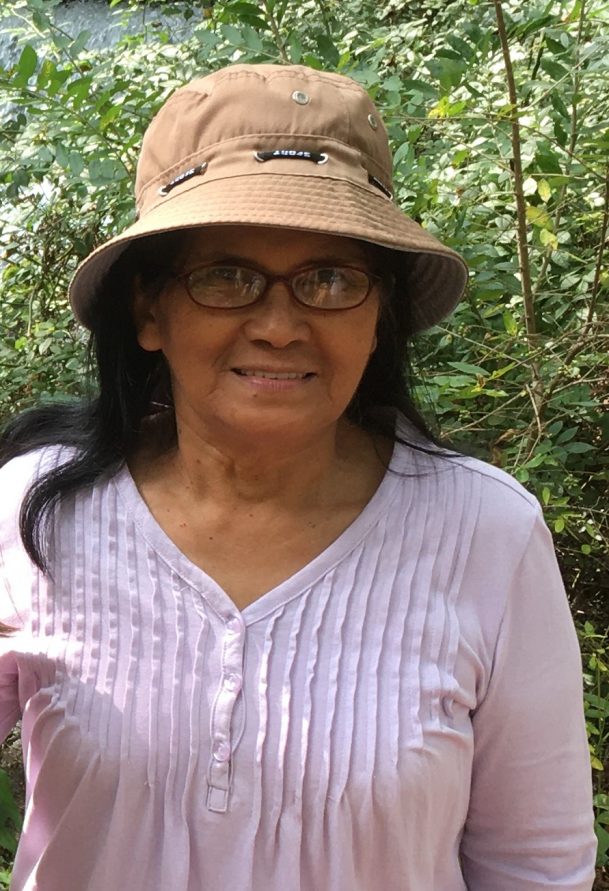 I suffered from depression, stress, body and joint aches, and insomnia. Although I visited doctors for my ailments, my condition worsened. But one physician was different. I had been a patient of Dr. A. Scott Grivas off and on since 2017. I believed in the simple natural approach of healing he shared, and I wanted to come to the residential health retreat he directed. But I had been unable to do so for financial reasons.
In 2020, I moved to Texas, due in part to my health situation. I was so discouraged. I still had trouble sleeping; I developed panic attacks, was suffering from GERD (acid reflux), and my blood pressure was high. I prayed to God to help me know what to do and where to go for help. My mind was sick, too, and crowded with gloomy thoughts. I so desperately wanted to be well, and I knew I needed physical, spiritual, and mental help. I decided to call Joyce Grivas, the doctor's wife and office manager, and ask if they would accept me at the Health Retreat. She warmly encouraged me to come.
At last, I arrived at the Retreat. For me, this place was a piece of heaven on earth! Such a pleasant atmosphere! It was so quiet and peaceful. I was welcomed by Dr. Grivas and Joyce, the friendly, loving, approachable Retreat staff, and the other lovely lifestyle guests.
During my lifestyle session, I was so blessed by the study time for God's Word. Singing and praying together was wonderful. I loved the lectures, hydrotherapy treatments, healthy meals we were served, the walks every day with staff and guests, and the outings to nearby state parks.
I made a commitment to God that, with His help, I would change my lifestyle and follow His laws of health. I learned to more fully trust the Lord and claim all His wonderful promises to me. My stay at A Pattern Health Retreat changed my attitude, and helped me be more humble, patient, faith-filled, and trusting in my heavenly Father. I promised Him, too, that with His help I will take good care of my body since He created me to be His temple, and paid for my salvation with the precious blood of Jesus.
I am sharing this health message with my children and family, so we will prosper and be in as good health as possible while we look forward to our Lord's return.
—Emma Smith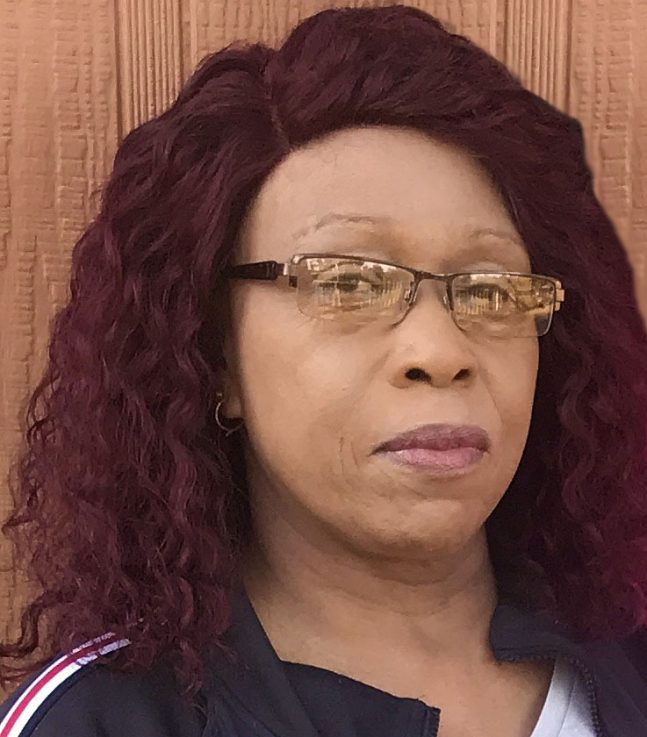 When I arrived at A Pattern Health Retreat, my weight was over 200 pounds, my blood pressure was very high, and I had just found out that I had type 2 diabetes. I was giving myself two shots a day. One year earlier I had received the diagnosis of second-stage pancreatic cancer. After a seven-hour surgery, my pancreas was removed. But my doctor didn't tell me that as a result of the removal I would become diabetic and need to take insulin shots for the rest of my life.
A dear friend of mine who lived in the vicinity of A Pattern told me about their health programs.  So I got in touch with Dr. Grivas and his wife about coming to their facility. Although I didn't have the funding, God had a plan. A client whose home I had cleaned for over 25 years had told me if I ever needed help to let them know and they would do what they could. So I sent them a message, sharing that my biopsy showed that I had liver cancer and that I wanted to go to the Retreat in Missouri to learn about God's natural healing therapies. Shortly before going, I went to a cancer center where they advised chemo meds.  So when I got to the Health Retreat, I had gone through a few weeks of chemotherapy . 
During my 12 days at the Retreat, the physician gave me a physical exam and carefully went over all the medical records I had brought with me. The meals were plant-based; they didn't serve any meats, sugar, or sodas—only healthy foods. The staff monitored my vital signs, and gave me herbal supplements and drinks three times a day to help the healing of my liver cancer. Early in the morning we had stretching session. We were encouraged to walk after meals, and I would also walk on the treadmill 45 to 60 minutes a day. This helped me to lose weight, which the doctor said would help my heart and the painful arthritis in my knees and joints. I also enjoyed the opportunity for personal prayer time during those walks.
I want to thank Dr. Grivas and the staff at the Retreat for all the help I was given through the meals, the steam baths, the classes and presentations, the cooking classes, and other information I learned during my stay. By the end of the session, I had lost 12 pounds, my blood pressure came down to 120/ 82, and I was taking only half a pill and 1 insulin shot a day.
When I got back home, I had an appointment at the cancer center for more testing. My doctor was so amazed at the results! He told me to keep on doing whatever I was doing since my liver had started healing! He said he never seen a change like this in all his practice.  I shared with him about the lifestyle program I had attended and what I had learned. Since then, I have continued to follow the lifestyle program, and my latest test results show a 90 percent healing of my liver. God used A Pattern Health Retreat to give me as a wonderful gift for my health. His promises have brought much comfort and courage to my heart. Each day I repeat, "I will live and not die."  
—Dora Hunter Rogers